Medication Adherence Program
Advanced Analytics. Pharmacological Know-how. Improved Results.
Medication misuse is a
sizable problem
Medication non-adherence is one of the most common causes of increased morbidity and mortality and comes at a high cost to the U.S. healthcare system.
Annual U.S. healthcare costs attributed to non-adherence is about $300B
Each year, an estimated 50% of the 5 billion prescriptions in the U.S. are either not filled or medications are not taken as prescribed.
Medication non-adherence results in treatment failures. Medications will not work if they're not properly taken.
Medication misuse is a
sizable problem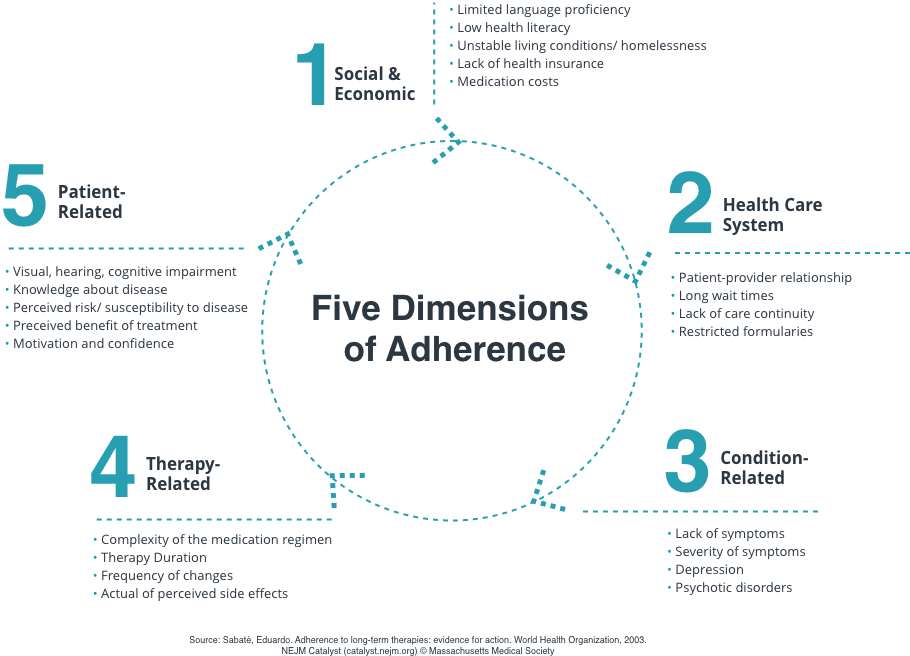 Barriers to medication adherence

are multifactorial, often complex, and highly individualized.

The solutions to improve

adherence and

achieve optimal outcomes

must be multi-modal, adaptable, and personalized to

achieve optimal patient outcomes.
According to the National Community Pharmacists Association (NCPA), patients who don't adhere to their medications

exhibit at least three of these nine behaviors:
Failure to
fill a prescription
Refusal to
refill a prescription
Frequently miss
medication doses
Taking a lower
dose than prescribed
Taking a higher
dose than prescribed
Stopping
medication too soon
Taking someone
else's medication
Forgetting to take
prescribed medication.
An Adherence Solution
Driven by Analytics
PharmD Live's pharmacist-led medication adherence solutions with AI-driven technology, addresses social determinants of health and leverages advanced predictive analytics to identify and classify patients at risk of medication non-adherence. This capability enables our pharmacists to effectively prioritize and customize interventions that improve a patient's adherence to their treatment plan while providing valuable insights and actionable organizational reports to physicians.
The PharmD Live
Difference
Our turnkey solutions can be customized to your patient population needs. We work closely with you to define the goals and metrics for success.
Our clinical pharmacists partner with patients and their caregivers to identify the root cause of non-adherence and use motivational interviewing to evoke behavioral change that improves medication adherence and continuance.
Our platform leverages predictive analytics to aggregate and analyze clinical and behavioral data from different sources to assign risk, uncover gaps in adherence and prioritize customized interventions.
High-Touch Patient Engagement
Our clinical pharmacists build a relationship with patients and their caregivers,so they can collectively identify the root cause of non-adherence. Our clinical pharmacists will use motivational interviewing techniques to evoke behavioral changes that improve medication adherence and continuance.
User-Friendly, HIPAA-Compliant Technology
Enables quick, secure and easy access to virtual or telephone consultations.
Improved Medicare Star ratings
Decrease in healthcare costs
Improved member satisfaction and retention
Medicare Part D
Measures We Improve
Medication Adherence for Cholesterol (Statins) (ADH-Statins)
Medication Adherence for Diabetes Medications (ADH-Diabetes)
Medication Adherence for Hypertension (RAS Antagonists) (ADH-RAS)
Medication Adherence for HIV/AIDS
(Antiretrovirals) (ADH-ARV)
Find out more about our solutions